So Kush can't resist Stacey's charms and soon starts snogging the Walford beauty once again. Although Kush is engaged to Shabnam, he still shared a secret kiss recently with Stacey.
With Shabnam wrapped up in her families proeblems, Kush and Stacey become closer. Shabnam is furious with Masood after he tried to make contact with her daughter which leads to an almighty row (we love them).
While Shabnam has other things on her mind, Kush will spend even more time with Stacey when his mother Carmel instructs her to help with the arrangements for his upcoming engagement party.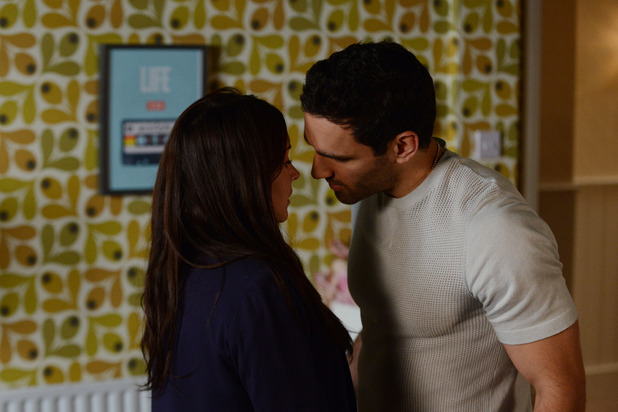 When they are alone together, Stacey encourages Kush to learn a dance for Carmel that he has been struggling with, but with the tension growing, the pair soon find themselves struggling to resist each other.
As they lean in for a kiss, an upset Shabnam arrives after an argument with Masood. How much has she seen?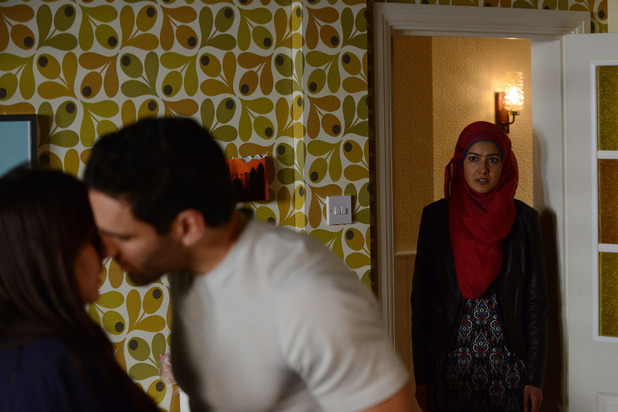 EastEnders
airs these scenes on Thursday, June 11 at 7.30pm on BBC One.