Les Coker will break off his affair with Claudette Hubbard after he learns that his grandson has seen them together.
When Paul arrives in Walford, Paul sees the pair together and it doesn't take Les long to realise he's been rumbled.
Paul insists on making a fuss over his grandmother Pam for her birthday and later make their way to The Albert where Claudette and Vincent have thrown a party.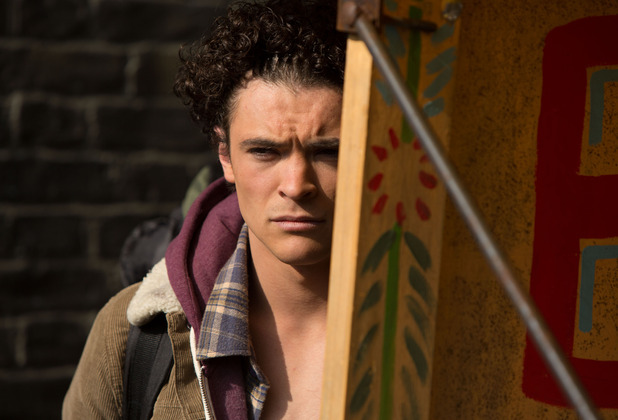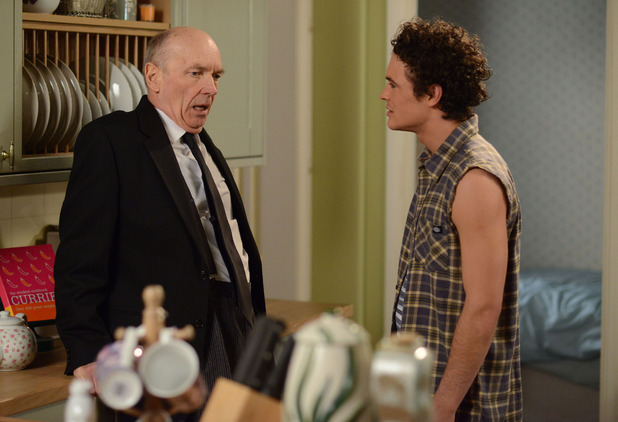 However, Les (Roger Sloman) is immediately suspicious of Paul's intentions and warns him not to upset Pam.
At The Albert later, Pam starts to sense the tension between Les and Paul (
Jonny Labey
) as they talk about Claudette and she soon runs off in tears.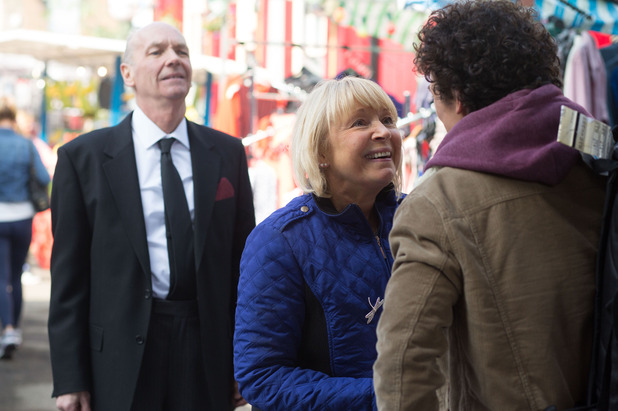 Feeling the pressure, Les decides to meet up with Claudette where he tells her that it is over, but she warns him he won't be able to just end things.
Back home, Paul has a heart-to-heart with Pam, but will he come clean with what he knows about Claudette?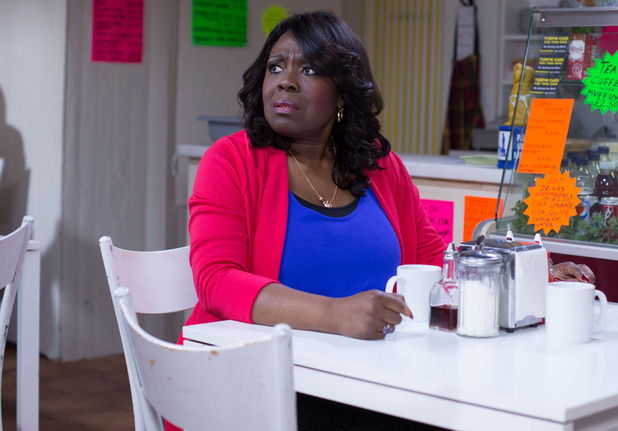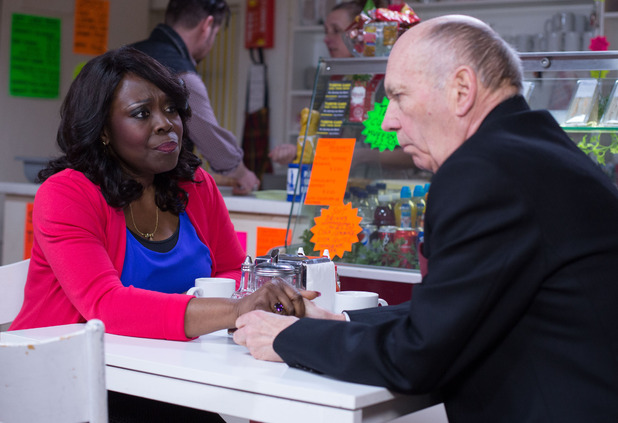 EastEnders
airs these scenes next week on BBC One.